The hotel L'Embarcadère lives up to its name and takes you on a journey through the flavours of the Jura. A charming gastronomic stopover, the table de l'Embarcadère offers many pleasures.
On the shores of Lake Nantua, Chef Jean-Charles Guyot has been combining a change of scenery and traditions in a perfect harmony of flavours since 2001. This is the year in which he started working in the kitchens of this emblematic restaurant on the lake, which has been open since 1978.
Enjoy quality products and regional specialities in the refined décor of the hotel's restaurant. With its breathtaking view, the Embarcadère offers an elegant and friendly setting for your gastronomic break on the shores of Lake Nantua.
In the warm setting of the Embarcadère, regional specialities and top quality seasonal products are given pride of place: pike quenelles with Nantua sauce, crayfish fricassee, Bresse poularde, etc. The Chef also offers delicious fish recipes a la plancha.
All of this can be enjoyed with a Bugey or Jura wine or one of the best local wines on the restaurant's menu: with 160 references, all the regions of France are represented.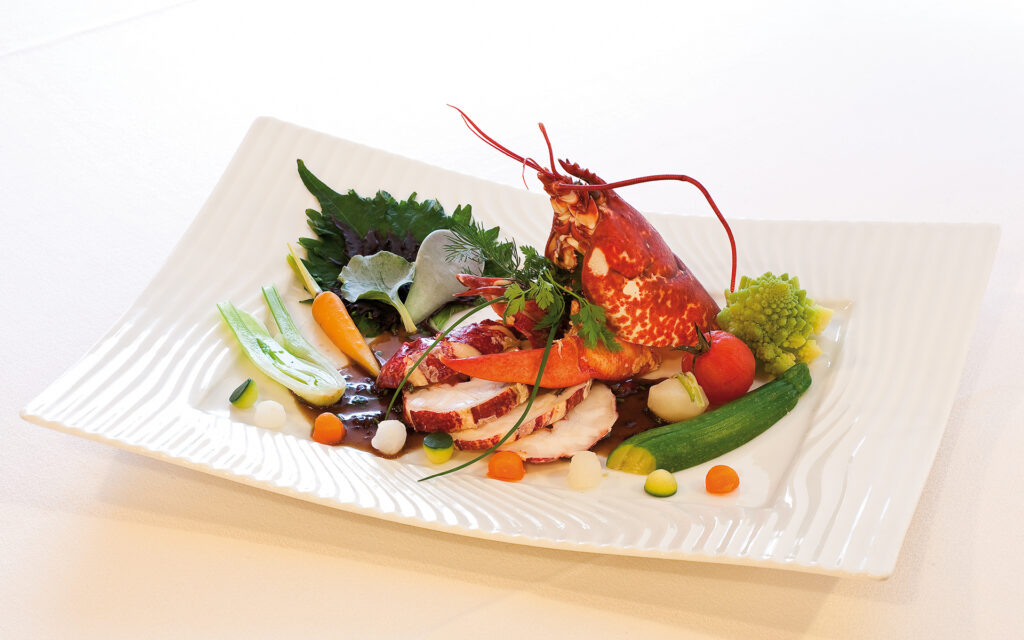 The Chef, Jean-Charles Guyot
In the heart of the Jura, the scenery of Lake Nantua through the large windows of the restaurant room serves as a backdrop to the cuisine of chef Jean-Charles Guyot. In 2009, he was awarded the title of "Maître cuisinier de France", a well-deserved honour and recognition of his work and passion.
On the menu of the Embarcadère restaurant, a fine choice of fish, but also poularde au vin jaune, cèpes du Retord or the famous quenelles in Nantua sauce.
Panoramic view of the lake
Set in the contemporary decor of the Embarcadère restaurant, enjoy a discreet but efficient welcome and above all a unique view of the magnificent Nantua lake and its limestone cliffs.
In the garden, about 40 herbs and plants, including special salads such as oyster leaf and cordifola, grow around the pond where Koi carp swim.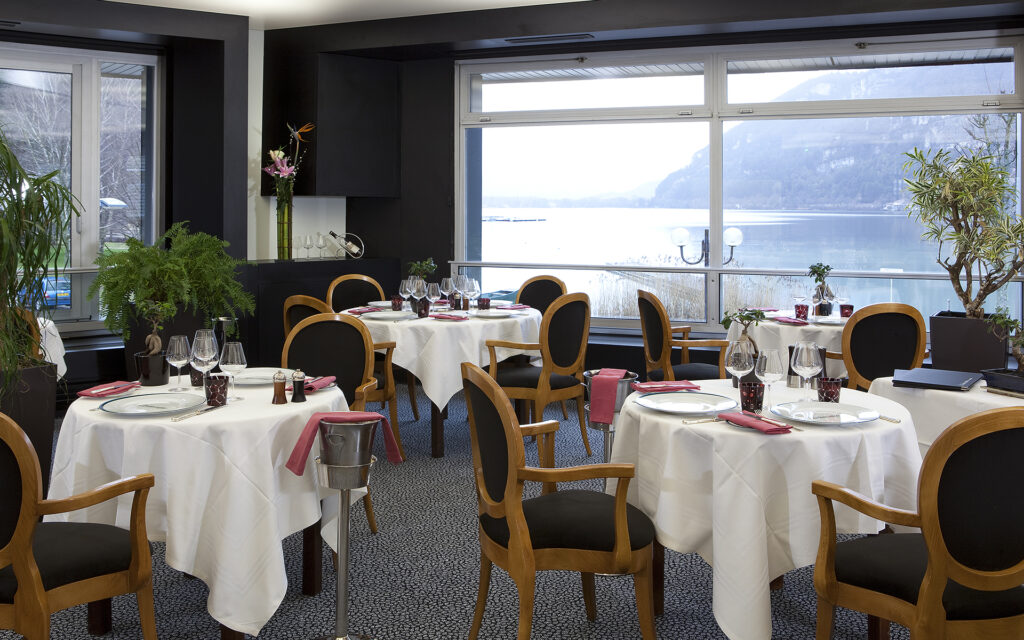 Would you like to discover our kitchen?
The restaurant is open 7 days a week for lunch from 12pm to 2pm and for dinner from 7.15pm to 9pm.
Click on the button below to book your table online.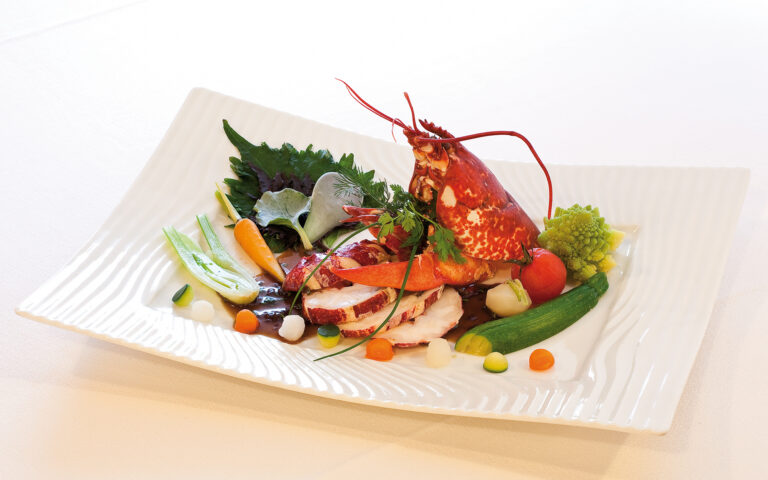 Discover the dishes made with fresh and local products by the chef Jean-Charles Guyot.